For large complex maps, we often wonder whether some rearranging would clear all overlapping lines. Now this new utility helps finding out if a simple solution exists:
Advanced > Layouts > Check Overlap Need
If yes, we can move all red lines outside of the blue outline, and the result is overlap-free. The screenshot below shows this process half way. Click here to enlarge it, or click the picture for an interactive version to try out rearranging it yourself.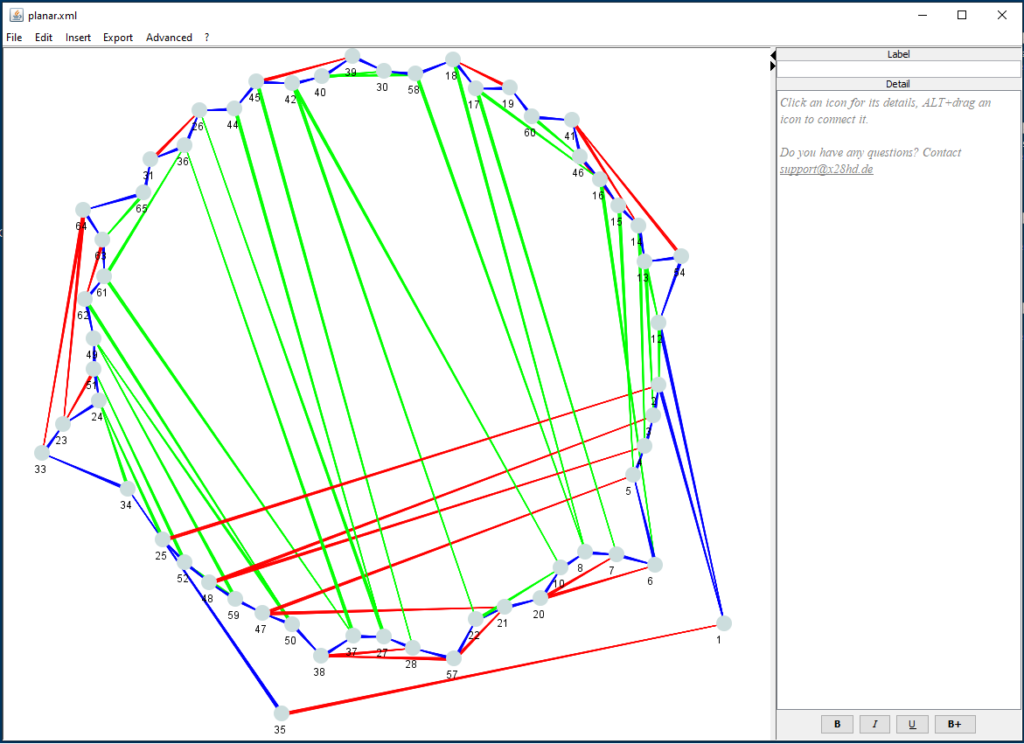 For your own maps, download the full open-source application.
See it also on YouTube here https://youtu.be/ScosmmmrmP8
Note that currently, this function is only available in the Java distributions .jar, not yet in the .msi or .dmg files.